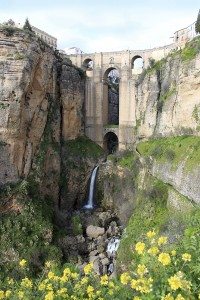 Typical €˜YOUR ANDALUSIA€™ Tour Schedules.
Below you will find examples of the short four nights €˜Three City Tour€™ small group tour holiday in Andalusia and the longer 6 nights €˜Spirit of Andalusia Tour€™ Small group tour holiday in Andalusia, however the important thing to remember is the flexibility which our company can offer, so should these formats not suit your requirements exactly, please let us know and we will do everything possible to provide you with the Andalusian experience that you desire.
Three day small group City Tour Holiday and Spirit of Andalusia Tour.

Day1. We will collect you at Malaga airport on your arrival and time permitting we will start your Andalusian Small Group Holiday experience with a short stop off in Malaga city centre or a visit to the mountain town of Mijas, one of the most famous €˜Pueblos Blancos€™, (white towns), in Andalusia. Later we will transport you to your chosen accommodation, aiming to arrive there for around 6pm.
Social Share