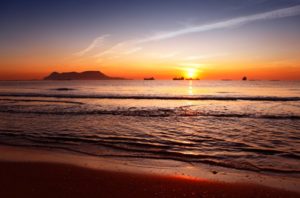 Andalusia has so much to offer as a holiday and travel destination and we at YOUR ANDALUSIA would like to offer you every flexibility in organising your small group tour holiday exactly the way that YOU would like it.
With YOUR ANDALUSIA you can choose from a range of tour holiday and travel options……from our 'proven standards' to a completely bespoke small group tour holiday, designed to visit the places that YOU want to see.
Our burning desire at YOUR ANDALUSIA is to share this wonderful part of  Southern Spain with you and to provide the holiday that YOU want. This means that your choices are almost endless and you can choose between:
1. Our 'proven standards' of the 3  City Tour and the Mystical Andalusia tour, (see our Tours page), which provide our clients with a well researched itineray which allows them to travel and visit the 'must see sites' of Andalusia at a very reasonable price.
2. Adaptions of our proven standards, where the client chooses to substitute one or two destinations of the small group  tour holiday.
3. Holidays with one or two days relaxing without tours…..down time to breath deeply and relax and maybe arrange a spa treatment or massage.
4 Holidays with one or two special interest days built in……….ideal for those clients who would like to combine some walking, painting/sketching, adventure sports or golf with their visits to the fantastic towns and cities of Andalusia.
5. Roaming small group tour holidays, where we change the base each day or two…….perfect for those who want to experience overnight stays in cities like Sevilla, Cordoba, Granada or Malaga……..or for those who would like to stay over at one of the luxurious fincas or cortijos that Andalusia is famous for.
6. Private tour holidays…….ideal for couples or families who would like to enjoy the wonders of Andalusia alone and not part of a wider group.
7. Accompanied tour holidays, where our driver/guide is dedicated to you from 9am until 9pm……ideal for clients who are travelling alone or for couples who would like that extra sense of security and want to be accompanied throughout the day.
8. Short or long stay small group tour holidays. We at YOUR ANDALUSIA don't set the duration of the holiday, YOU DO! So no matter how much time you have to spare, contact us at YOUR ANDALUSIA and we will design a tour holiday to suit YOU.
9. Restricted driving tours. We at YOUR ANDALUSIA are aware that some clients don't like to be in vehicles for hours on end, travelling to and from sites, so we can design 'Essence of Andalusia' tours, whereby the driving time is kept within one hour at any particular time. You will be able to visit most of the 'must see' sites on this type of tour.
10. Would you like to travel further afield? Having visited Andalusia and fallen in love with its charm and in love with the flexibility and professionalism of YOUR ANDALUSIA as your guides, you may wish to continue your experience elsewhere in Spain. If this is the case let us know and we will build a YOUR ANDALUSIA style tour for any other region in Spain or Portugal that you would like to visit.
Social Share